Monthly Picks
Our employees are avid shooters, hunters, and competitors who build and customize their own guns. Get their take on some of their favorite products. Find out how this gear helps make their shooting experience more rewarding.
November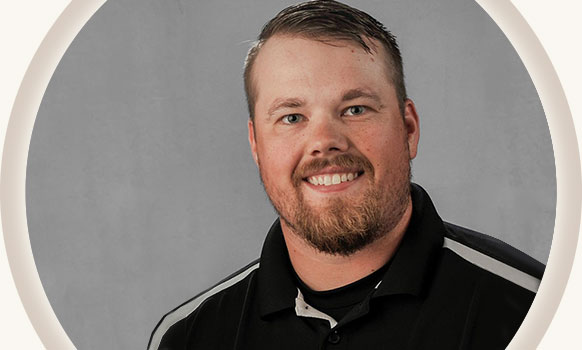 Wolfgang Strovers
Strategic Business Analyst, Brownells
I've been with Brownells for 6 years now. I've seen a lot of things come in and out of our warehouses in Iowa. Some of the things in our industry that I am most passionate about are waterfowl hunting, long-range shooting, therefore reloading haha, and building AR-15s. Even before working for Brownells, I was building ARs in my basement trying to tinker with the most accurate AR-15 I could build.
Wolfgang's Picks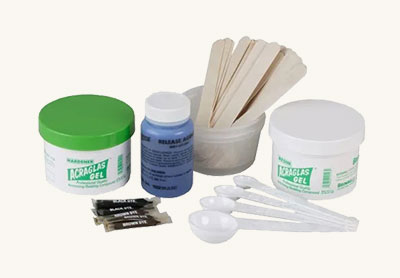 Brownells Acraglas Gel Shop Bedding Kit
As a hobby gunsmith/gun builder the Brownells ACRAGLAS GEL bedding kit is a must for those shooters that want to maximize their firearms potential! This kit is super easy to use, comes with easy-to-understand instructions, and allows you to bed multiple firearms. If your firearm isn't bedded with the Brownells ACRAGLAS GEL bedding kit are you even trying to beat your competition??
Shop Now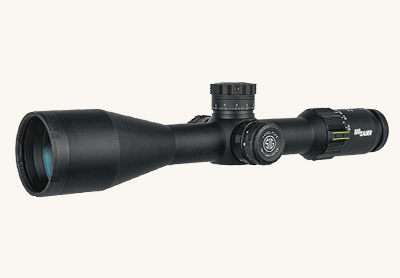 Tango6 5-30x56mm Rifle Scope
When Sig Sauer got into the optics market and introduced this scope, I had to my hands on one and boy did they make an amazing product. The glass clarity is phenomenal, the DEV-L MRAD reticle is a great reticle for ranging long distance targets and making precision shots without using the turrets, and the level plex system is like the cherry on top, the ability to be able to know exactly that your rifle isn't canted without having to take your eyes off the target, to look at a not so accurate bubble level, might be the difference between hitting your target or missing at long ranges. This scope is a perfect choice for long range shooters and hunters alike!
Shop Now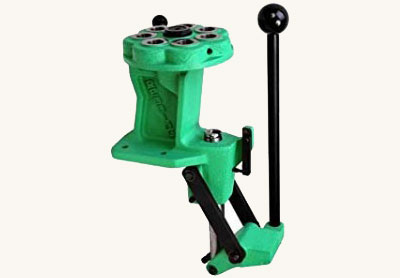 Redding T-7 Turret Press
The Redding T-7 Turret press is my go-to for reloading the many different cartridges I reload! When I screw in my dies and set them where I get the most accuracy out of my rifles, I don't want to have to worry about resetting my dies every time, like you do with a normal single-stage press. Lastly, this press is one of the beefiest and most well-made presses out there. When I go down to my reloading room and pump out reloaded ammo, I know that this reloading press is not going to break and will continue to produce repeatable, accurate ammo time and time again!
Shop Now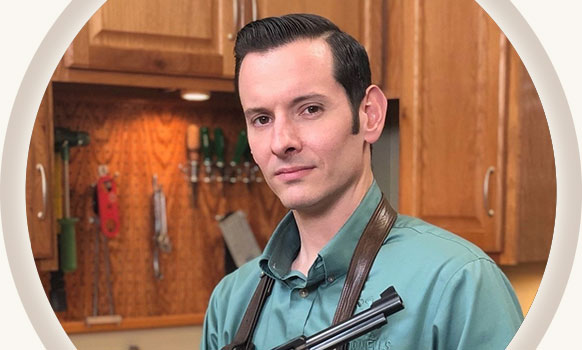 Caleb Savant
Photo/Video Supervisor, Brownells
Prior to joining the Brownells team, I worked as a gunsmith in South Louisiana doing warranty work for major companies as well as work for the public, including everything from custom builds to basic repairs. Before starting my firearm industry career, I served in the Army as a Combat Engineer. I am fortunate to be able to roll up my passion of teaching, firearms, gunsmithing and tactical shooting and turn it into a career where I get to interact with great people daily.
Caleb's Picks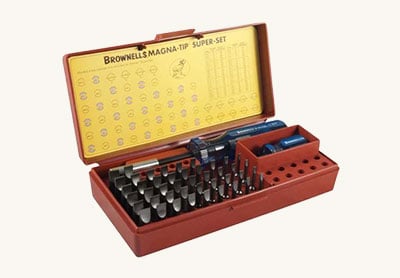 Magna-Tip 44 Bit Professional Screwdriver Set
This is the first screw driver set I purchased when starting my gunsmithing career years ago, it's also the last screwdriver set I purchased. This is a must have tool for any gunsmith or firearm enthusiast, I'll admit, the machined bits are a bit pricier than the cheaper MIM'd bits on the market, but they won't break under pressure, ruining your firearm. Being able to purchase upgrade kits and individual replacement bits is a huge plus!
Shop Now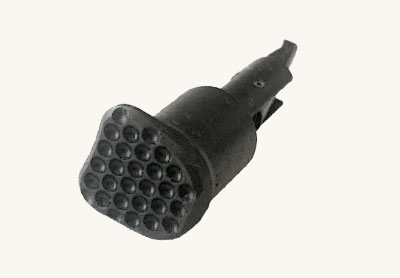 Forward Controls LSFA Forward Assist
I love it when such a seemingly inconsequential components is made better through ingenuity, this forward assist reduces surface area at snag points and places it closer to the firearm body, making the forward assist still easy to engage when needed. It's great that FCD makes these in serrated and dimpled versions, but I'm choosing the dimpled every time, because dimples are cuter.
Shop Now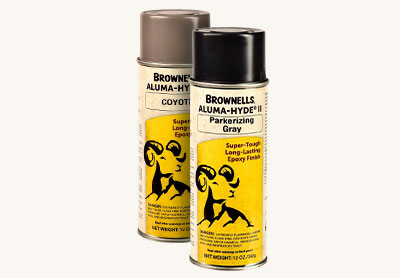 AlumaHyde II
AlumaHyde II is THE most durable air cured finish you can get in a rattle can! It's easy to apply and goes on super thin, perfect for any firearm. I have personally been using this stuff since my early days as a gunsmith and have painted countless firearms for customers, not to mention a handful of my own! This is a great way to customize your firearm and make it your own, purchase one and paint your whole firearm one color or purchase all of them and go crazy!
Shop Now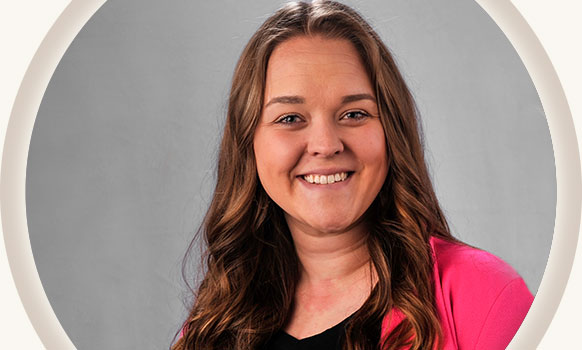 Claire Burch
Inventory Supply Planner, Brownells
I enjoy shooting trap, target shooting, and hunting in Iowa. Whether it's casually plinking with rifles on the farm or taking on the challenge of open sights, my all-time favorite is shooting a break-open shotgun. In addition to my passion for shooting sports, I bring nearly six years of experience as an Inventory Supply Planner and proudly serve as the President of the Women's Employee Resource Group, the Well Armed Women.
Claire's Picks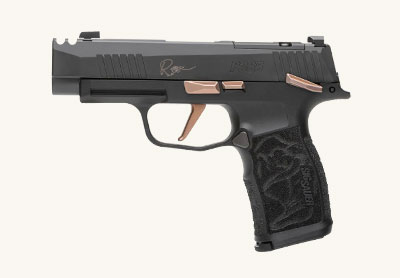 Sig Sauer, Inc. P365-XL Comp Rose
I love the feel of the Sig P365XL. I love that they came out with a "women's" version that isn't a pastel color. Lena Miculek came out with an entire program, which is included in your purchase. Everything she included in her collab with Sig is what you need to become a comfortable handgun shooter. Things moms/ women think about - training, a safe to keep it in, and so much more.
Shop Now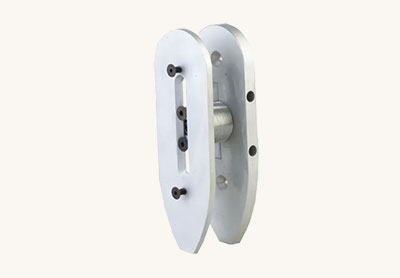 Graco Standard Adjustable Butt Plates
As a mother or a female shooter, the fit of a shotgun is always changing with our bodies. Women have a harder time getting a perfect fit on a shotgun due to our body composition, and the Graco adjustable butt plate made my shotgun so customized to my body and fit, aiding in accuracy and higher scores on a consistent level. Adjustability has changed the game for me.
Shop Now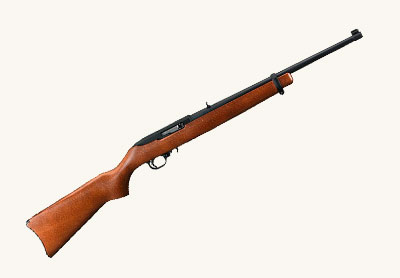 Ruger 10/22® Standard Carbine
My favorite plinker. Cheap to shoot, fun to customize, and the easiest to teach new shooters with. Build your own, or change out sights, stocks, chassis, or put a fun optic on it - the options are endless—a great intro gun, but also a favorite long-term pick from the safe for some fun shooting.
Shop Now
October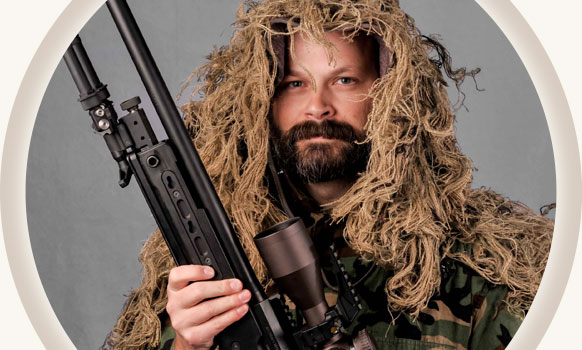 Ryan Keller
Category Manager II, Brownells
For the past 13 years, I have had the incredible opportunity to work at Brownells, where I continue to pursue my passion for long range shooting. As a primarily long range shooter, I have been fascinated with the sport ever since I was a teenager. Shooting in local precision rifle matches whenever possible, I have built up a collection of both factory and custom bolt rifles.
Ryan's Picks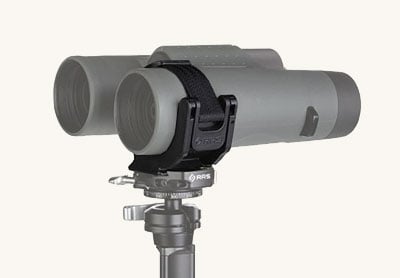 Cinch-LR Polymer Binocular Adapter
My tripod has dual purpose as something that holds my observation optics and as a shooting platform. I've tried other Binocular mounts and none of them are as streamlined and dead simple as the Really Right Stuff Cinch-LR. All my binoculars and especially my laser rangefinding binoculars sport a Cinch-LR.
Shop Now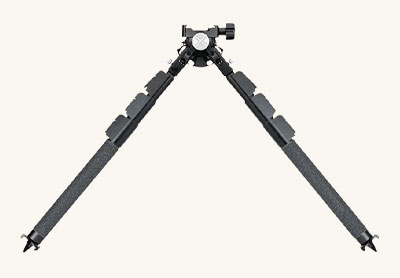 MDT CKYE POD GEN2
I think I own about 70% of the bipods that exist on the market and the one I keep coming back to is the Ckye Pod. For the shooting I do you just can't beat it's adjustability and stability. Adjustments are easy to make, I can always find the height I need it to be, and after at least 3 years of hard use, it still works as well as the day I bought it.
Shop Now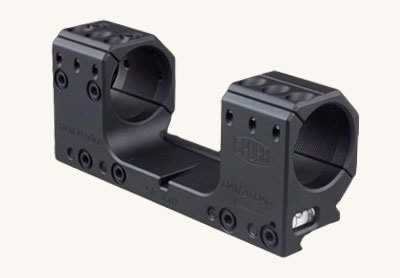 SPUHR Mounts
I have 100% confidence in my SPUHR mounts. The design is a low profile and blocks little view of my turrets. I also love the attachment system. My main competition rig has SPUHR mounts holding a Kahles riflescope and an MDT Send It level and this setup has been rock solid since day one. I've had this setup for about 2 years now and it has never shifted zero.
Shop Now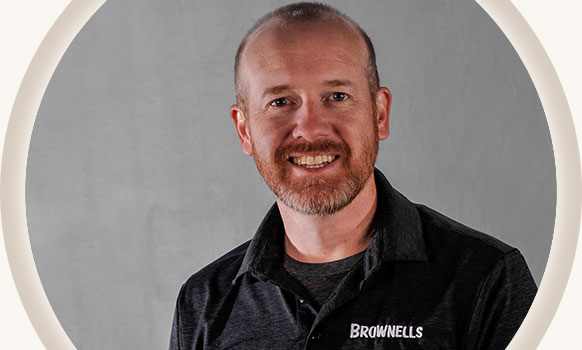 Paul Levy
Director of Product Management, Brownells
For the past 12 years, I have been proudly working at Brownells. I like to shoot semi-auto rifles, mostly ARs, but a fair bit of battle rifles and historical firearms mixed in. Every range trip I usually take some variety of semi-auto rifles to test, zero or train with. Shooting with iron sights is particularly enjoyable.
Paul's Picks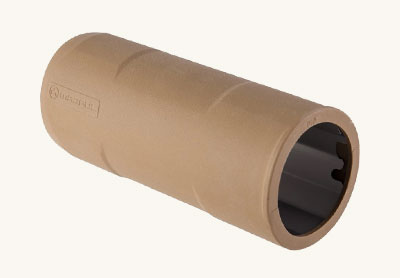 Magpul Suppressor Cover
If you have a rifle suppressor, plan to fire more than a couple of rounds, and are moving positions or going downrange after, a suppressor cover is nice to have. A blazing hot suppressor contacting your gear, clothes, or your skin, is not something I'd recommend.
Shop Now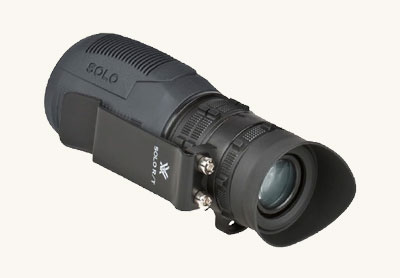 Vortex Optics Solo RT 8x36mm Monocular
A Vortex Optics Solo RT 8x36mm Monocular is handy to keep in the truck and comes in especially handy at the range or in the field. I find it especially handy when zeroing red dot or iron sight equipped rifles at 25 or 50 yards/meters, as its much easier to throw in a backpack than a spotting scope, and the built-in ranging capabilities of the reticle is a nice backup to a laser rangefinder.
Shop Now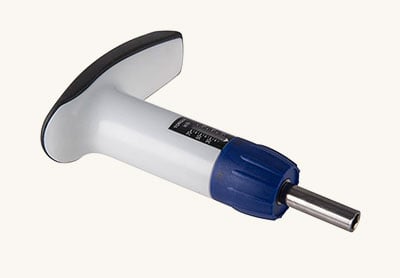 Brownells Magna-Tip Adjustable Torque Wrench
A tool that always goes from the bench to the range, this Adjustable Torque Wrench is used on any screws requiring a definitive torque value. Each Wrench is tested at the factory, all the way from 15 in/lb up to 70 in/lb, so I have the utmost confidence in this Wrench applying the correct values, especially to optic mount screws. A great combo with Magna-Tip Bits.
Shop Now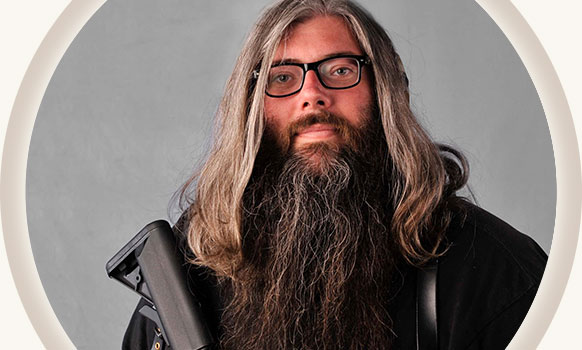 Kyle Bingham
Firearms Support Tech, Brownells
For the last 12 years I have been a professional Gunsmith and the had a wide range of opportunities, from making and working on firearms used in major Hollywood movies, to running a general repair and refinishing shop and for the last 5 years have been lucky enough to work here at Brownells where I continue my profession as a gunsmith and passion for hunting and the shooting sports.
Kyle's Picks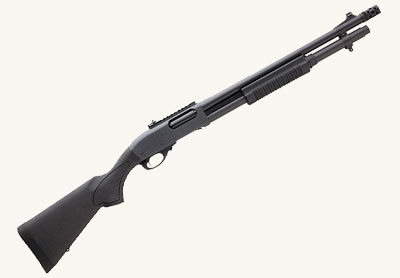 Remington 870 Express Tactical 18-1/2" Barrel 12 Gauge
Arguably the most reliable, multipurpose, and customizable shotgun you can own. It can be formatted easily for home defense, hunting, or leisure! If you could only own one firearm, this should be your pick.
Shop Now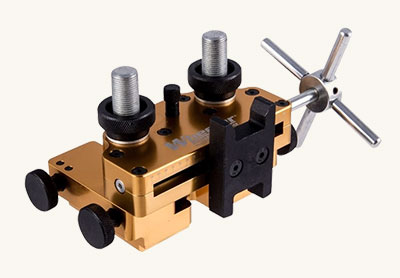 Wheeler Engineering Armorers Handgun Sight Tool
This is a great pick for gunsmiths that doe a lot of sight changes on a multitude of handgun models because it can fit to most handgun slides without the need for additional mounting plates.
Shop Now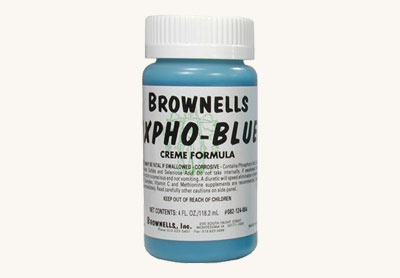 Oxpho-Blue® Creme
Have some holster wear? A little too aggressive with some light rust removal? A little scratch where you were pushing a sight or turning a screw? This is the product for you! The best and easiest way to touch up bluing, this is a staple in any gunsmith's shop.
Shop Now
---