Brownells Commitment to Veterans
As a veteran-owned company, we at Brownells believe that supporting active-duty servicemen, servicewomen and veterans is among our highest and most important calling.
Whether it's providing products and equipment to help keep our troops safe, offering support to their families while deployed, helping them recover from wounds sustained in battle or providing meaningful careers when their service time is complete, Brownells commits to always being there.
Brownells & SOWW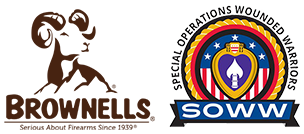 Brownells is proud to be a Tier 1 level sponsor of Special Operations Wounded Warriors (SOWW), a 501 (C) (3) non-profit organization. SOWW helps Purple Heart recipient members of the U.S. Special Operations community recover from mental and physical injuries sustained in battle by exposing them to hunting, fishing and outdoor-related experiences.
*SOWW is not affiliated with Wounded Warrior Project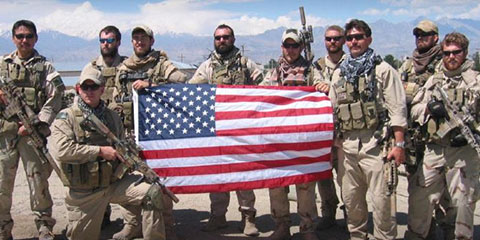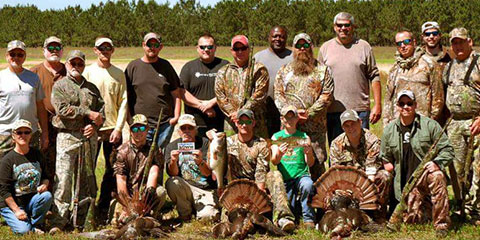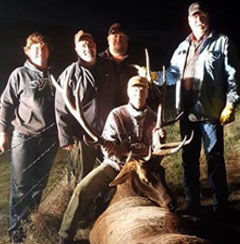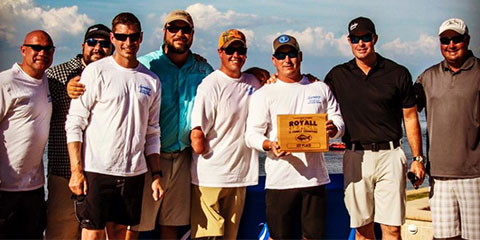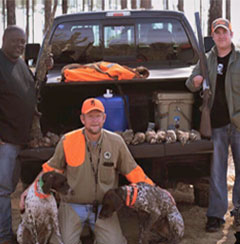 Meet Some Of Our Employee-Veterans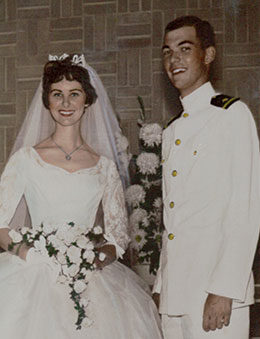 Frank Brownell
Chairman of the Board
Branch: United States Navy
Rank: Lieutenant
Discharged: 1966
After attending college at the University of Iowa, Frank attended Naval Officers Candidate School in Newport, Rhode Island. Following commissioning, he served aboard the U.S.S. Caliente, AO-53, a fleet oiler home-ported in San Pedro, California, in various capacities including Legal Officer, Gunnery Officer, Assistant Deck Officer, Navigator and Assistant Operations Officer. Leaving active duty in 1964 as a Lt.JG., Frank was promoted to Lieutenant in 1966 while serving with the U.S. Naval Reserves.
---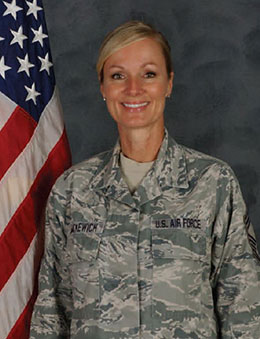 Teresa M.
Executive Assistant to the CEO
Branch: United States Air Force
Rank: Chief Master Sergeant
Discharged: 2013
Teresa joined the U.S. Air Force upon graduating from high school. She spent 10 years active duty stationed in Oklahoma and Germany. During military downsizing in the 1990s, Teresa joined the Iowa Air National Guard as an active-duty guardsmen and was assigned to the 132nd Fighter Wing based in Des Moines, IA. Achieving the rank of Chief Master Sergeant, Teresa served as the Operations Superintendent supervising and mentoring 60 airman. Along with her F-16 fighter unit, she deployed to combat zones in Turkey, Kuwait, Qatar and Iraq.
---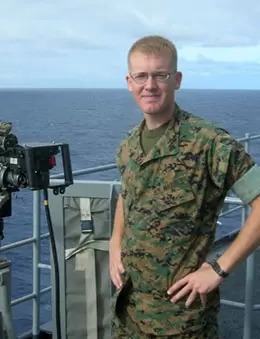 Paul L.
Lead Product Manager
Branch: United States Marine Corps
Rank: Sergeant
Discharged: 2007
Paul enlisted in the U.S. Marine Corps in 2003 as an infantryman. He was assigned the MOS 0311 Rifleman and was sent to 1st Battalion 4th Marines located at Camp Horno on Camp Pendleton, CA. With 1st Platoon, Bravo Company 1/4 he deployed twice, as part of the 11th Marine Expeditionary Unit. Paul participated in the Battle of Najaf, and also served in Karbala and Abu Ghraib. He recalls that the Marines & Corpsmen he served alongside were among the greatest people he has encountered and he still relies on many of them today.
---
Brownells Thanks These Manufacturers Who Donated An Additional 5% Of Their Sales to SOWW This Past Veterans Day: