Coverage of SHOT Show 2022:
January 18-21, 2022
Keep up with SHOT Show 2022 by frequently visiting this page. All week long, we'll be posting exclusive videos with manufacturers and industry figures and covering new product announcements. Stay up to date with SHOT Show 2022 with Brownells.
Guests At The Brownells Booth
Always an interesting guest dropping in our booth. Watch the recordings on this page as we update them.
Booth Guests Included:
Tuesday, January 18

10am - Rob Leathem, Springfield Armory
11:30am - Dean Sylvester, PWS
2pm - Larry Zanoff, ISS/"Hollywood Weapons"

Wednesday, January 19

11am - Paul Noonan, FM Products
1pm - Mike Jones, Garand Thumb
3pm - Nick Serena, Geissele Automatics
4:15pm - Keith Ford, Brownells

Thursday, January 20

10am - Larry Zanoff, ISS/"Hollywood Weapons"
1:30pm - Vince Perrault, S&W
3:00pm - Jon Canipe, Magpul
Using the playlist button

in the video player below.
Brownells Products At SHOT
New:

MPO 1-6x24mm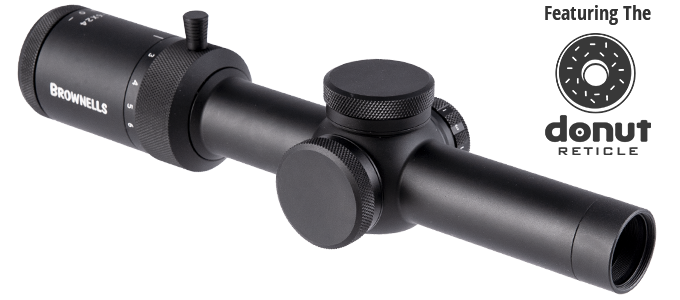 With an illuminated reticle inspired by the classic optic on the Austrian StG 77, the 1-6X MPO Donut offers fast targeting and crisp clear images with high-quality Japanese glass.
Featured:

BRN-180™ Sport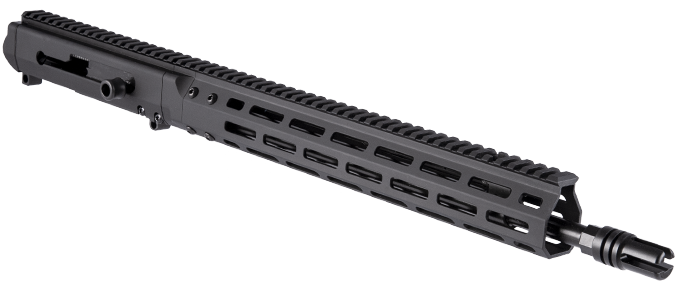 Based on the 16" BRN-180™ Gen2, the BRN-180™ Sport foregoes the ejection port cover allowing for the use of a straight charging handle.