$0
Total raised by Community & Brownells.
Brownells #Operation100K event has come to a close. Together with you, our amazing customers and industry partners, we have raised $79,106 to be divided amongst the three military charities listed below.
On behalf of Mission 22, Special Operations Wounded Warriors, Folds of Honor and all of us here at Brownells – THANK YOU! May God bless you, our veterans and our United States of America.
Learn more about #Operation100k participating charities below:
PTSD Awareness

Mission 22 (a.k.a. Elder Heart) is a 501 (c)(3) charity with a sole focus on raising awareness, enlisting support and putting an end to veteran suicide in America.
Bridging The Gap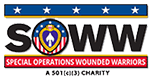 Special Operations Wounded Warriors (SOWW), a 501(c)(3) charity, provides outdoor experiences to Purple Heart-recipient, active-duty and veteran U.S Military Special Operations Team Members with the goal of bridging the gap from military service to enjoying the freedoms they fought so courageously to defend.
Supporting The Families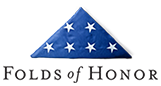 Folds of Honor, since 2007, has carried forth this singular, noble mission; to provide educational scholarships to spouses and children of America's fallen and disabled service-members.