If there is anything in your cart, it will not be brought over to the old site.
Serious about firearms since 1939


Sig Sauer
SIG Sauer is famous for the Swiss-German precision of its pistols - the ground-breaking P220, the legendary P226, and their successors, including the P320, recently selected to be the new standard sidearm of the United States military. SIG handguns are prized for their fit and finish, the satisfying "thunk" of the slide as it closes, and for their ruggedness and reliability. SIG Sauer is also a leader in sound suppressors for rifles and pistols, as well as a comprehensive line of optics, from compact red dots to low-power tactical scopes to long-range riflescopes, rangefinders, spotting scopes, and binoculars. And there's Elite Performance™ ammunition to help you experience the full potential of your gun and optic.
Move Beyond The Status Quo
SIG Sauer is renowned for both the quality and the innovation of its products. Learn more about the company, the products, and the "complete system" vision behind both.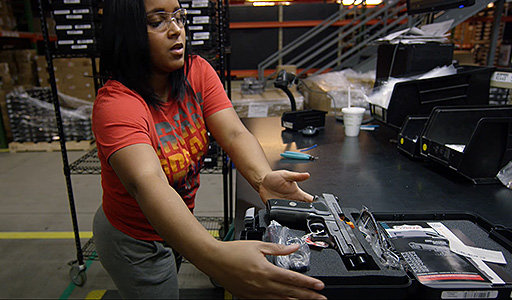 SIG SAUER is more than just a firearms manufacturer. We are a company that does not believe in the status quo, that is trying to break every ceiling in this industry. Learn about our heritage and our focus on engineering, manufacturing, R&D, quality and innovation, and why we are the complete systems provider.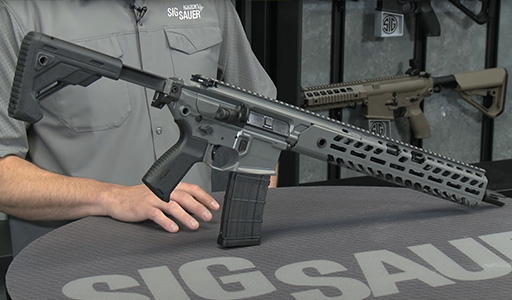 SIG SAUER Academy Vice President Adam Painchaud walks through the key features and benefits of the SIG MCX VIRTUS Patrol.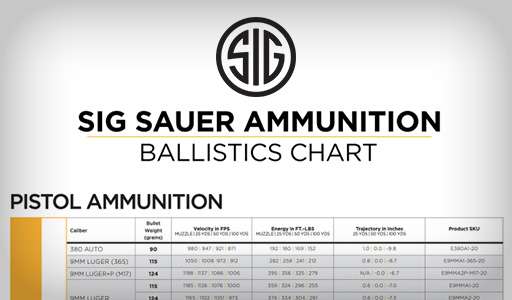 Get data on Sig Sauer Ammunition.


top