If there is anything in your cart, it will not be brought over to the old site.
Serious about firearms since 1939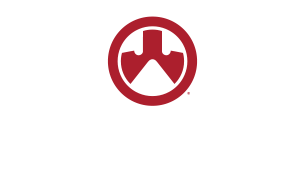 Magpul
Magpul Industries began with one product: a simple rubber pull tab that helps MIL/LE and competition shooters extract AR-15 mags from a mag pouch. From this, a line of over 200 innovative products has been developed. From the iconic PMAG® which has been adopted by several branches of the U.S. Military, to MOE™ rifle and shotgun furniture, an array of ergonomically advanced AR-15 buttstocks, MBUS® sights, and the M-LOK® accessory mounting system, it's easy to understand why Magpul is regarded as the industry standard. Bringing that same innovation and reliability to even more firearm platforms, Magpul's line now includes innovative gear for the AK-47, Remington 700, Ruger American, Ruger® 10/22®, Glock® and 1911 pistols.
Accessory Systems
A handy guide to all the Magpul accessories available to your firearm platform of choice.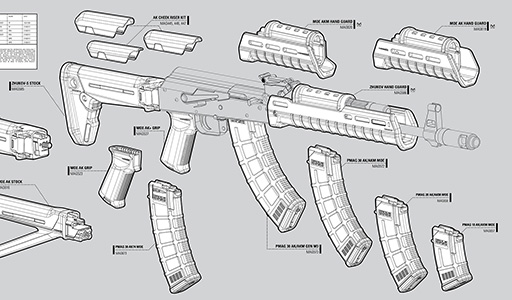 Magpul firearm accessories for the AK platform.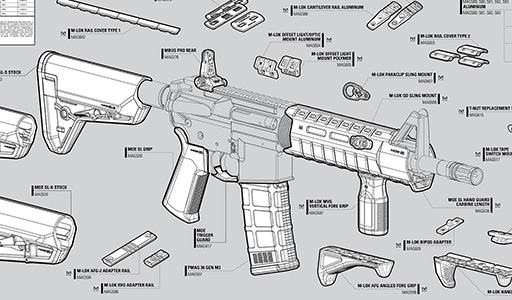 Magpul MOE-SL accessories for the AR platform.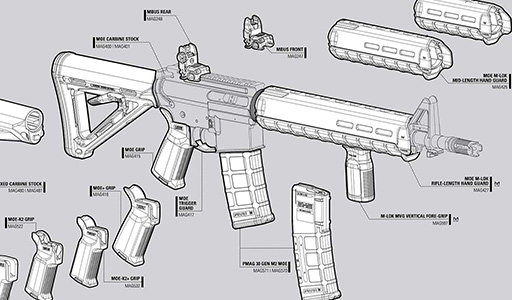 Magpul MOE accessories for the AR platform.

top