Brownells invites liberty-minded people across America to Celebrate. Advocate. Join™. in the freedoms guaranteed under the Second Amendment of the Bill of Rights during the Second Annual National 2nd Amendment Day!
2A Day - February 22, 2023
Celebrate
Grab a friend and head to the range to celebrate 2A Day! RSVP at one of the participating ranges for free range time. Ask your local participating range about free firearm rental or limited free ammo. Or head to the range of your choice to send rounds downrange. Be sure to take photos and videos of yourself and post on social media using the hashtag #2ADay.

Range USA, and its 48 locations, are graciously hosting 2A Day shooting lanes. Find a location near you.
Find A Range
Other Participating Ranges:
Ashburn, VA

XCAL
44950 Russell Branch Pkwy
Ashburn, VA 20147
Website: https://xcal.com/
Phone: 703-740-4625
Ballwin, MO

The Range STL
14803 Manchester Rd
Ballwin, MO 63011
Website: https://therangestl.com/
Phone: 636-220-1300
Dade City, FL

West Armory
15029 U.S. Hwy 301
Dade City, FL 33523
Website: https://westarmory.com/
Phone: 352-437-5561
Too far away from a participating range? Use this link from the NSSF to find a range near you and go celebrate your rights and freedoms!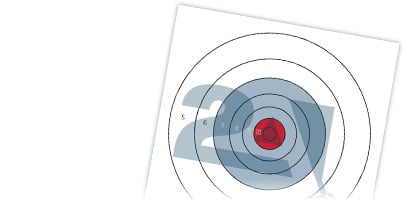 Print A Target
Advocate
Make your voice heard! Click on the links to find your US Representative and Senators, and contact them to let them know how important your 2nd Amendment freedoms truly are! Check out the tips for effectively reaching your elected representatives.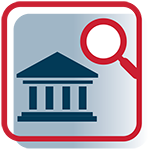 1. Find Your Legislator.
Locate your federal or state legislators using this site. Phone calls and emails to your reps are good, but nothing beats talking in person. Visit them at your capitol or schedule a meeting if you can.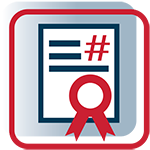 2. Know Your Issue. Know Your Bill.
Understand your issue so you can communicate well and educate your rep. If you want them to take action on a specific bill, be sure you know the bill's number which can be found on Congress' or your state legislature's websites.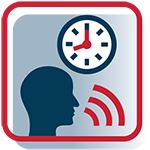 3. Keep Your Comments Brief and Specific.
You may only get a moment of their time, so within the first minute of your letter, call, or meeting, your rep should know who you are, where you're from, why you're reaching out to them, what your position on the issue is, and what you want them to do about it.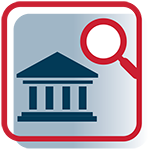 4. Above All Else, Be Nice!
Legislators are just regular people, and nobody responds well to someone being rude or confrontational. Be courteous and respectful, and you'll amplify the impact of your message.
Join
The most important thing you can do is join with us to help preserve, protect and expand your 2nd Amendment rights. Join a state level organization promoting gun rights where you live. Join a national organization to help protect freedom for the whole country. Join both! Get your friends, neighbors and family to join, too!
These organizations are working hard to protect your 2nd Amendment rights. Please consider joining one or more of them today.

2nd Amendment Foundation (SAF)
For nearly 50 years the Second Amendment Foundation ("SAF") has been fighting to defend, secure, and expand your Second Amendment rights. SAF has fought hundreds of cases at the highest levels of the American judicial system, battling to win lasting and meaningful court decisions that protect liberty and freedom.
Visit Site
Contribute To SAF

Gun Owners of America (GOA)
Gun Owners of America (GOA) is a non-profit lobbying organization formed in 1976 to preserve and defend the Second Amendment rights of gun owners. GOA sees firearms ownership as a freedom issue.
Visit Site

Iowa Firearms Coalition (IFC)
The mission of the Iowa Firearms Coalition is to continue as the preeminent organization representing Second Amendment concerns for all firearms owners in the state. We seek to ensure that government at all levels recognizes and protects the fundamental right of all Iowans to keep and bear arms and to defend themselves and their loved ones. We will staunchly defend the rights of hunters and sportsmen and advocate for their interests. We seek to partner with like-minded organizations in order to increase our effectiveness in accomplishing these goals.
Visit Site